As the month is coming to a quick close I wanted to update all of you with my
Pledge for America
update. I actually haven't made any big purchases this month or small ones either, with exception to my fabulous
Julep.com
Maven box that came in as well as a few extras I ordered on the side. I am pretty sure y'all know by now how much I adore the Julep brand for nail polish (I have yet to try any of their cosmetics).
Here is my review of my January Maven "It Girl" box-
Meet "Hope"- a satin finish opaque white.
Meet "Annemarie"- a semi opaque tan/nude color. Think medium colored liquid foundation.
Meet "Farrah"- a satin finish, metallic lavender that is simply stunning.
Here is the look I created with my "It Girl" box.
I started with my Sally Hansen Triple Strong Advanced Gel Nail Fortifier (which you can get here.)
I did two coats of "Farrah" and my accent nail is two coats of "Annemarie".
I took the pointy end of an orange stick and dotted "Hope" on top of the "Annemarie" on my accent nail. I waited about 5 minutes before finishing with a top coat of the Sally Hansen.
The great thing about Julep is that it dries quickly, even their dark colors. It is definitely worth it!
And because I love you all SO much here is the sunset view from last night. It was beyond beautiful. Just a reminder how fortunate we are for the beauty and tranquility of nature and how insignificant bad days are!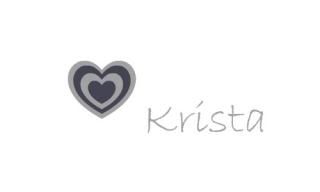 *** These opinions are mine and solely mine.