Holy heck, the weekend came and went so fast. I can't believe how much faster time seems to be flying by the older I get. I guess all that folklore is correct.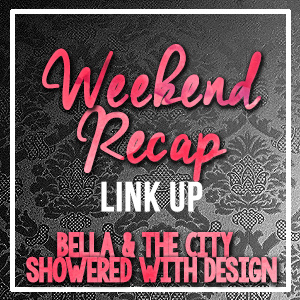 My weekend was chock full of activities and left me feeling slightly exhausted... I thought weekends were meant for rest and relaxation.
Friday night I stayed in with my mama, sisters, nephew and niece. We ordered Chinese food and relaxed while watching "Maleficent". Now I know I am late to the show and all that, but I have to admit it was pretty good. I took as a completely separate story from "Sleeping Beauty" which helped me to appreciate the woman scorned version of Maleficent.
Saturday I ran errands with my mama which found me at Stater's cashing in on the buy 4 bottles get 30% off deal on wines. Cupcake's Red Velvet is an old favorite and i tried out the Mirassou blend and I love it. THe other two are still unopend but will not remain that way for long.
Of course no shopping trip is completely without a stop at Boot Barn. I got some more black boots, Harley Davidson boots to be exact. I really like these as a work boot, as they have enough of a heel and rounded toe look that does look too biker chick. I almost bought some Fat Baby boots by Ariat but I am SO glad I found these.
I am a sucker for leather oil treatments and when the lady told me about Skidmore's all natural oil for leather I had to have it. It has a peanut butter like consistency and it was only $11.99 and the rubbing cloth was $3.00. I am a sucker for anything that is going to make my leather belongings supple and smooth.
Sunday was a rainy day and perfect for my sisters, mama and I to head to a double feature of "Into The Woods" and "The Wizard Of Oz" presented by TCM. "Into The Woods" was a bit hokey for my taste, but there were bits of crud humor and lots of musical breakouts, I am, after all, a sucker for a good musical. "The Wizard Of Oz" was of course great... We were a bit late due and miss Robert Osbourne's (my favorite) introduction to the film, but that was ok, because I got to see him conclude the film.
The highlight of Sunday had to be the revolving sushi bar we had lunch at. How awesome is it to just grab your sushi off of a conveyor belt?!?! I wa so excited. We of course had 27 plates which was a total of $60... Not too bad when you think of how cool a revolving sushi bar is. It was probably the most fun I have had at a restaurant.
I woke up to the fog clearing out and a beautiful Monday.
Have a good week, y'all.